In this comprehensive analysis, we delve deeper into how Synergates is powering growth for fintech in Pakistan. The global fintech landscape is evolving at an unprecedented pace, radically transforming the financial sectors worldwide.
Not one to be left behind, Pakistan too, is actively embracing technological advancements, specifically within the fintech sector.
Sitting at the forefront of this burgeoning digital revolution is Synergates, a pioneering digital services company providing solutions and consultancy that are as revolutionary as they are effective in the dynamic financial sector.
We'll discuss its strategic partnerships with major banks, and the multitude of transformative services it offers to enhance digital banking, ultimately strengthening the country's financial ecosystem.
Synergates: A Pioneer in Digital Transformation
Synergates, lauded for its innovative, solutions-centric approach, stakes its claim as a leading trailblazer in the continually evolving landscape of digital services and fintech sectors within Pakistan.
Whether it caters to digital transformation consultancy, customer relationship management (CRM), or digital onboarding, Synergates has an impressive command over these domains.
They are known for their unwavering commitment to their clientele and domain expertise.
Centered on the philosophy of crafting bespoke solutions for distinct business challenges, Synergates helps establish competitive advantages for an organization.
It achieves this feat by molding a company's digital front in alignment with the latest industry best practices and the rapidly evolving digital environment.
Collaboration with Key Stakeholders: Synergates and Pakistan's Major Banks
In line with its mission to revolutionize Pakistan's financial sector, Synergates has initiated strategic alliances with significant players within the country's banking industry.
Offering optimum digital solutions, it has successfully forged substantial partnerships.
These collaborations aim at augmenting the operational efficiency of these banks, enhancing their credibility while embodying the transformative spirit essential in today's digital era.
United Bank Limited: The Genesis of a New Digital Era
UBL Logo
United Bank Limited (UBL), built on extensive networks crisscrossing Pakistan, decided to explore the opportunities offered by the new digital era.
This digital pilgrimage is aimed at providing its clientele with a seamless banking experience. Consequently, UBL turned to Synergates, placing its faith in its stellar industry track record.
Following Synergates' guidance, UBL was not only able to understand the intricacies of the digital world, but it also seamlessly transitioned from a traditional banking institution to a digitalized industry leader.
This transformation greatly impacted its overall omnichannel operational efficiency, significantly enhancing customer satisfaction and making UBL a notable competitor within the financial market.
Bank of Khyber: The Importance of a Robust CRM System
Bank of Khyber Logo
The Bank of Khyber, fully aware of the essential role a robust CRM system plays in today's banking climate, sought assistance from Synergates.
As digital technology rapidly evolves, customer demographics change and the banking sector becomes more competitive; a CRM system is vital in nurturing customer loyalty and engagement.
Capitalizing on its deep expertise in CRM technology, Synergates designed and implemented a breakthrough CRM system for the Bank of Khyber.
This technological advent facilitated the efficient management of customer data, enabled quick response to evolving customer expectations, and fostered smooth communication.
In turn, it led to enhanced customer retention rates and significantly sparked the bank's business growth.
Faysal Bank: The Digital Tides of Onboarding

Faysal Bank Partners with Synergates
Faysal Bank, resolved to tackle the challenges bogging down traditional onboarding, approached Synergates to revolutionize its customer onboarding process.
Following suit with the industry's digital transformation, the bank sought to streamline its processes and offer an enhanced experience to its clientele.
With Synergates' state-of-the-art digital onboarding solutions, Faysal Bank dramatically improved its first impressions with clients, creating a seamless digital journey for its customers. This user-friendly experience eliminated the tedium of paperwork, fostering an efficient digital communication system with customers.
The entire process significantly bolstered customer satisfaction rates and loyalty to the bank.
National Bank of Pakistan: Adoption of Digital Transformation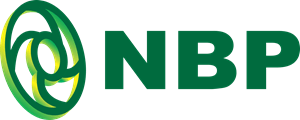 National Bank of Pakistan Logo
The National Bank of Pakistan, one of the oldest financial institutions in the country established in 1949, recognized the importance of staying abreast of the digital transformation wave.
To revamp its digital infrastructure, the bank sought Synergates' expertise for digital transformation consultancy, entering a new era of digital banking.
Under the experienced guidance of Synergates, the National Bank of Pakistan readily adopted emerging technologies and seamlessly integrated them into its existing infrastructure.
This transition led to an enhancement in the bank's internal operations and customer services.
This process of digital transformation has had a significant positive effect. It streamlined the bank's internal processes while also benefiting the institution's customer satisfaction rates.
The Far-Reaching Impacts: A New Dawn for Pakistan's Fintech Industry
Fintech In Pakistan
Amid the rapidly progressing global fintech sector, Synergates strives to ensure that Pakistan's financial institutions are not sidelined but remain at the forefront of this digital revolution.
The company's unwavering dedication to offering apt solutions, combined with its mastery over strategic consulting and technology, has caused ripple effects.
Not only has it positively influenced its banking partners, but it has also ushered in a new era of growth and innovation within Pakistan's fintech ecosystem.
The collaboration between Synergates and various banks underscores the pivotal role of digitization in reshaping traditional banking systems.
It helps enhance customer experience, fostering business growth in the process. By continually integrating cutting-edge technologies like AI, blockchain, and big data into their initiatives, Synergates is poised to remain an indispensable force in driving Pakistan's fintech revolution.
Conclusion
Synergates' significant contributions to the digital transformation of Pakistan's fintech sector have firmly embedded its reputation as a leading digital services company.Its unwavering commitment to leveraging technology, kindling innovation, and its collaborative partnership with major banks in the country, set a new precedent in the realm of fintech.By powering the nation's financial sector towards a promising future, Synergates is laying the groundwork for a technologically capable and digitally advanced Pakistan.