JEWELRY MINE USA
"Jewelry Mine USA" has been in business for over 24 years. they manufacture and import the latest designs and specialize in quality jewelry.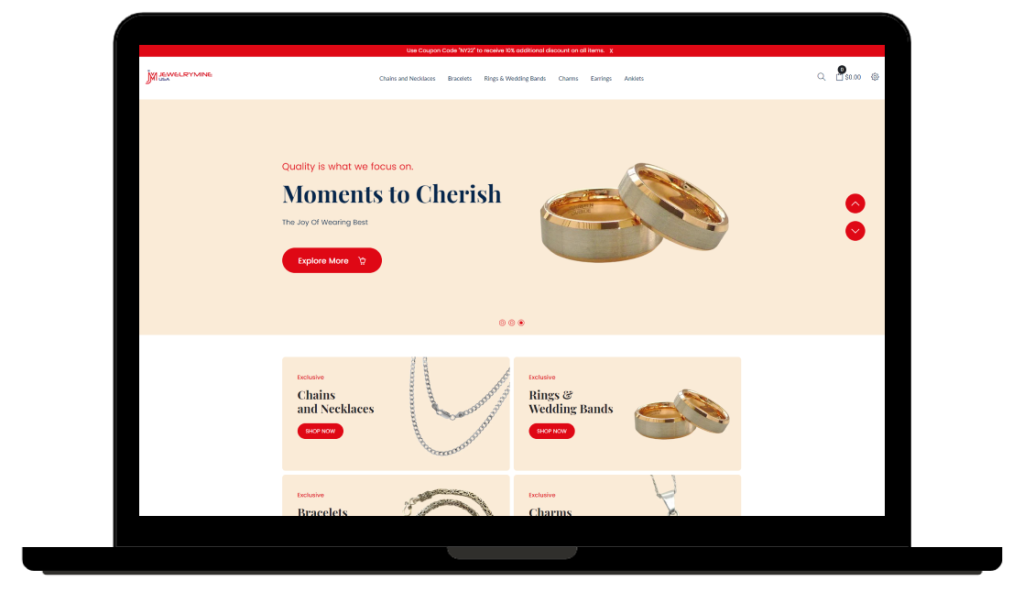 We Are Here to Transform Your Ideas into a Fresh Source of Energy for Your Company!
We are a group of incredibly competent mobile & web developers that have banded together to create world-class software for our clients. Our mission is to help our clients shape the future by assisting them in automating their operations, engaging their consumers, and trying to make a difference. We understand your business requirements and have developed ready-to-customized mobile app solutions to help your business grow and provide a better client experience. Our end-to-end knowledge in e-commerce, marketing, advertisement, and people-to-people marketing, as well as other industries, enables us to create web and mobile solutions that are adapted to our clients' needs.
Let's Connect